भर्गो देवस्य धीमहि | धियो यो न: प्रचोदयात् ||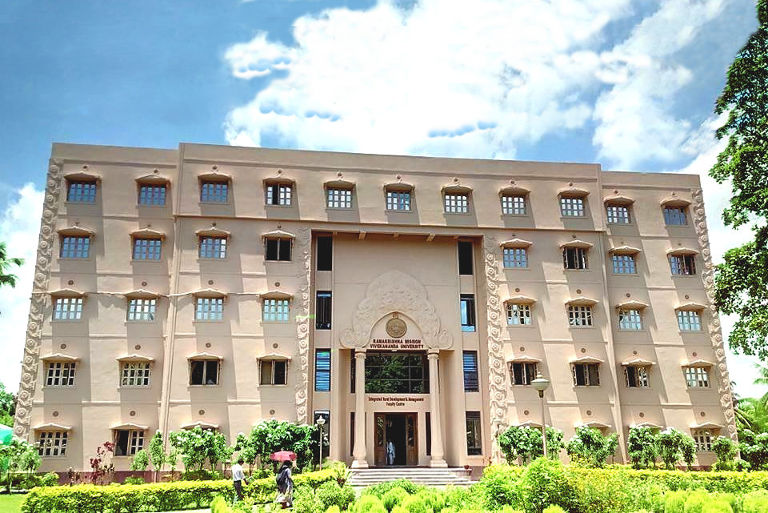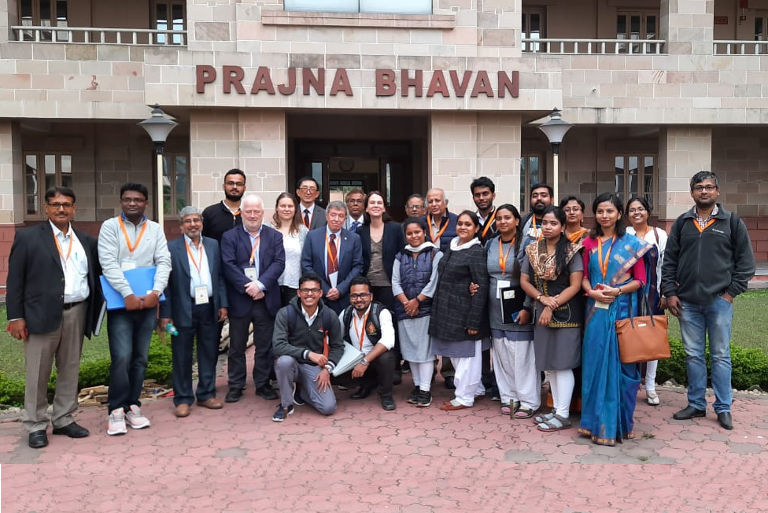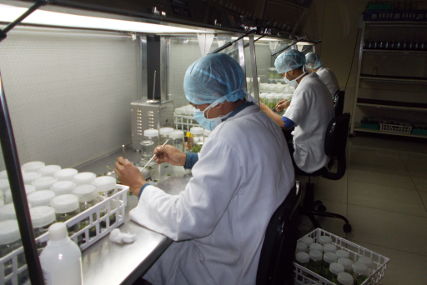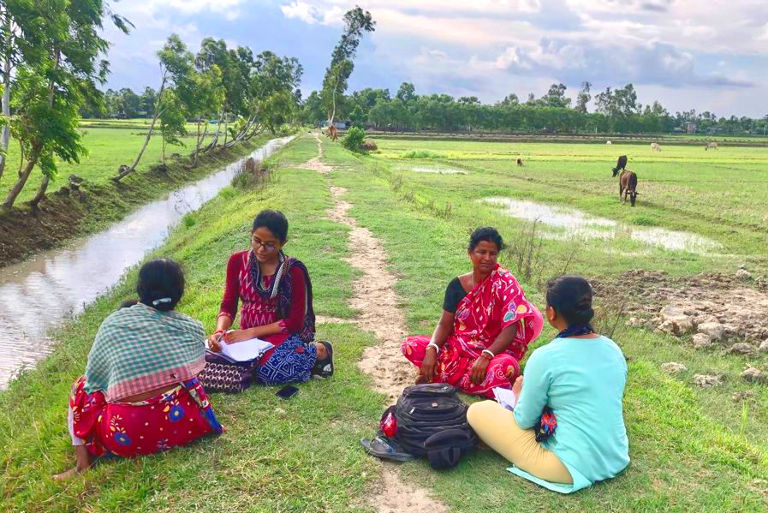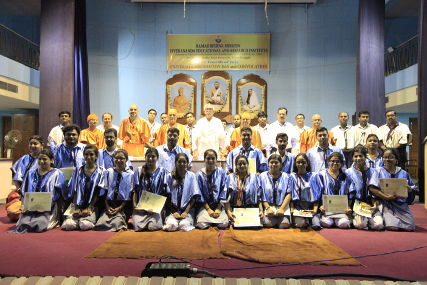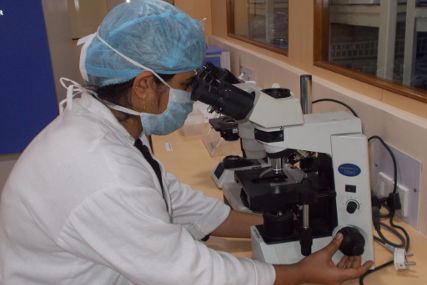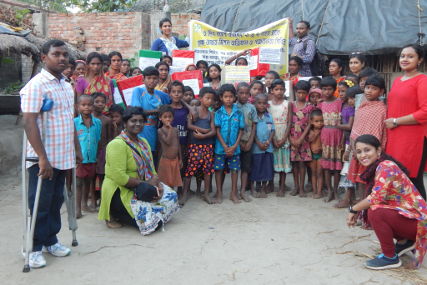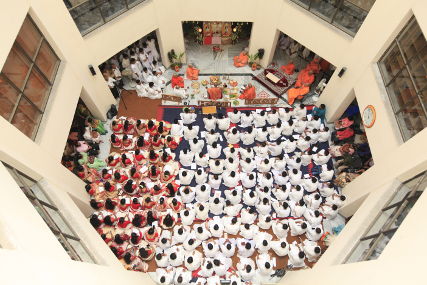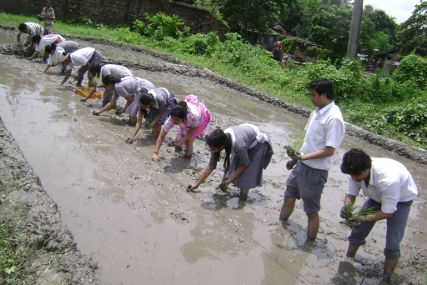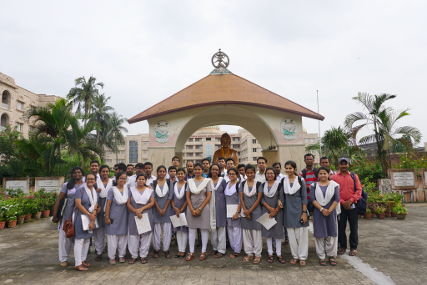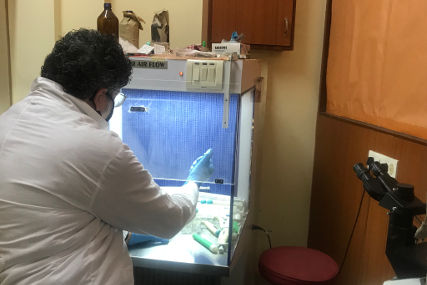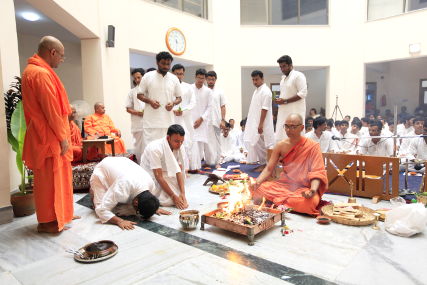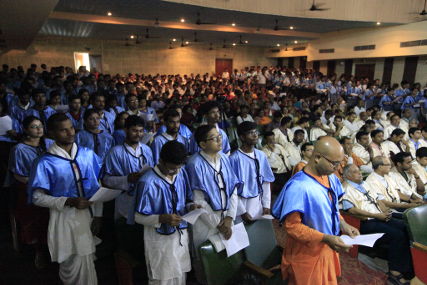 The School of Agriculture and Rural Development deals with promoting study and research in subjects that directly benefit the common man, particularly the rural masses and the tribes people of India.
'Sasya Shyamala' Krishi Vigyan Kendra', the first of its kind in the Zone-II, was established in the year 2013 for the district of South 24 Parganas under the aegis of RKMVERI. It is located at Arapanch, P.O.-Sonarpur, Dist.-South 24 Parganas, Kolkata-700150, four kilometre away from Sonarpur Railway Station by the side of the Sonarpur – Ghatakpukur Road. 
Linkages and Rural Network
The rural development activities are well known for their integrated approach and emphasis on qualitative development. They are well linked with different departments of the state and central Governments like UNICEF, Ford Foundation, German Agro Action, European Union etc. More than 1000 villages of 12 districts are covered through 267 Village Organizations and 22 'Rural Development Centres' (RDC) situated in the block or district headquarters. Read More.
Post-Harvest Technology Dissemination Centre
Post-Harvest Technology Dissemination Centre at the IRDM Faculty Centre is funded by National Horticulture Mission (NHM), Govt. of India, for demonstrative storage, preservation and training on different aspects of post-harvest technology to the entrepreneur and progressive farmers. Presently, a part of this centre is being used for storing of fruits and vegetables from the farmers before being sent to the market. Read More.
The School of Environment and Disaster Management (EDM) has been set up at the premises of the RKMVERI Narendrapur Camps in 2018 to conduct education and research programmes on various aspects of environment and disaster management.
Laboratories @ School of EDM
Environmental Laboratory
Environmental laboratory is basically a combination of chemical, biological and hydrological laboratory with facilities for testing various parameters of atmosphere (air, temperature, humidity, noise etc.), lithosphere (soil, minerals, solid waste etc.), hydrosphere (ambient and toxic surface water, ground water etc.) and biosphere (micro-organisms and plants for bio-remediation).
Geographic Information System Laboratory
Modern technologies like Geographic Information System (GIS), Global Positioning System (GPS), Satellite image processing and Remote Sensing have invaluable roles in environmental studies and disaster risk assessment and are increasingly being used in academic teaching, research, consultancy, and continuing education programmes.
Multimedia Laboratory
The multimedia laboratory has been established in 2019 in the School of Environment and Disaster Management with all possible modern facilities. The student and faculty members are using this laboratory to attend virtual conferences. In addition, this laboratory can be used to record audio-visual lectures.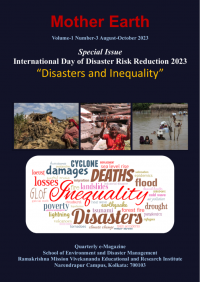 Vol 1, No 3
will be launched on the occasion of '
International Day for Disaster Risk Reduction

' on 13 October 2023
(A joint initiative of the faculty, alumni and students of the Department)
The 'School of Biological Sciences' was started under the aegis of RKMVERI in 2020-21 for the study and research in various aspects of biological sciences with special reference to bio-technology, microbiology, immunology, etc.
JIVAN — Centre for Research
JIVAN is a research initiative of the School of Biological Sciences of RKMVERI (Deemed University), in collaboration with Ramakrishna Mission Seva Pratishthan (a 600-bed General Hospital nearly 90 years old located in Kolkata). It was inaugurated on 5 January 2021. Its objective is to bring together biological scientists with vast research experience in laboratories of reputed Institutes and the medical doctors working in the field in order to create a synergy, taking on board eminent statisticians and computer scientists also to explore the fascinating emerging areas like the use of digital image analysis and artificial intelligence techniques in the medical field.
The following Five Working Groups have been formed to work out the details of the research, teaching-training, extension programmes taken up under JIVAN.
Working Group on Microbiology
Working Group on Cardiology & Metabolic Disorder
Working Group on Hematology & Hemato-Oncology
Working Group on Neuroscience
Working Group on Medical Statistics and Digital Data Analytics
Laboratories @ School of Biological Sciences
Quality Testing Laboratory at RKMVERI (Deemed University), Narendrapur Campus (Kolkata)
Quality Testing Laboratory (QTL) is certified by ISM Drugs Control, West Bengal, and Ministry of AYUSH, Govt. of India to carry out the analysis of Ayurveda, Siddha, and Unani (ASU) drugs as well as raw materials. This is the only approved laboratory in West Bengal for carrying out tests on ASU drugs on behalf of licensees for manufacturing and sale of ASU drugs. Read More.
The Testing facility is available to external organizations on a chargeable basis. Rate chart available here.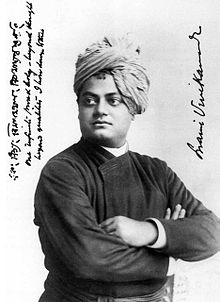 "Science and religion will meet and shake hands. Poetry and philosophy will become friends. This will be the religion of the future, and if we can work it out, we may be sure that it will be for all times and peoples."
"A nation is advanced in proportion to education and intelligence spread among the masses."
About RKMVERI Narendrapur Campus
RKMVERI, Narendrapur Campus is one of the three off-campus faculty centers offering a variety of programmes from undergraduate to doctoral levels (as well as research) in fields of agriculture, rural development, biotechnology & allied subjects, environmental sciences, disaster management, etc. that are designed to impart to the students both theoretical and practical expertise in their respective domains.
Focus areas:
Agricultural Biotechnology
Agriculture & Rural Development
Genetics & Plant Breeding
Life Sciences: Medical Biotechnology, Immunology, Neuroscience, etc.
Environment & Disaster Management
Agronomy
Integrated Agriculture
Since its inception, RKMVERI emphasizes research and practical learning opportunities in various thrust areas, among which 'Agriculture and Rural Development' plays the key role. RKMVERI's School of Agriculture and Rural Development (ARD) deals with this specialized and socially relevant area of study which is under-represented in most Indian universities. The School of Agriculture and Rural Development is spread across the following three campuses of RKMVERI.
Faculty of Agriculture and Rural Development (ARD) is located at Ramakrishna Mission Ashrama, Narendrapur, Kolkata. Explore the current website for more details.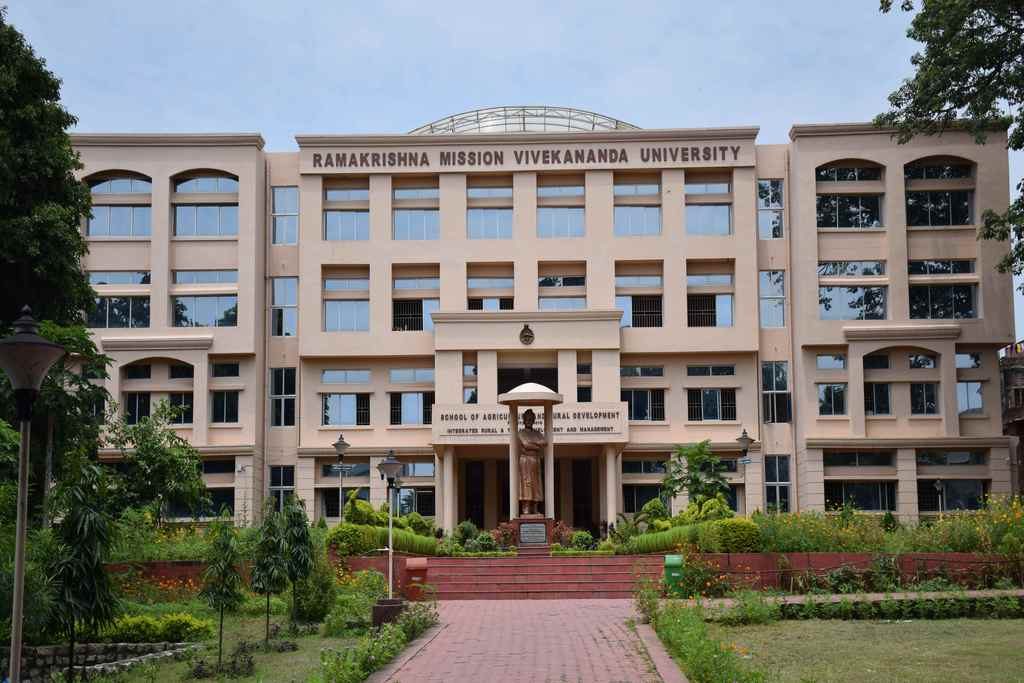 Faculty of Agriculture, Rural and Tribal Development (ARTD) is located at Ramakrishna Mission Ashrama, Morabadi, Ranchi.  http://www.rkmvuranchi.ac.in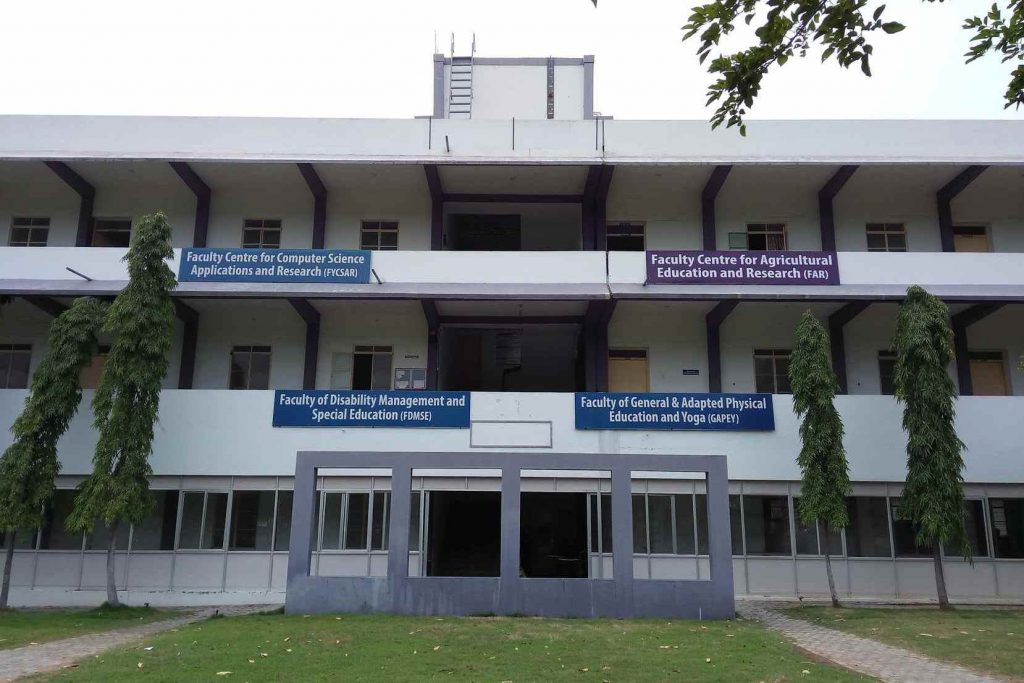 Faculty of Agriculture, Rural and Tribal Development (ARTD) is located at the Ramakrishna Mission Vidyalaya, Coimbatore. https://vucbe.org/