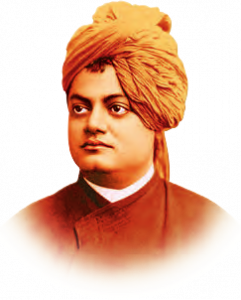 "It is the culture of the heart, really, and not that of the intellect that will lessen the misery of the world." -Swami Vivekananda
"No amount of force, or government, or legislative cruelty will change the conditions of a race, but it is spiritual culture and ethical culture alone that can change wrong racial tendencies for the better." -Swami Vivekananda
"Spirituality is the outcome of living a life centered in dharma. What is dharma? 'That which holds life together'. Dharma is not a set of dogmas and beliefs but the working of a universal cosmic order (ऋतम् ) which keeps life together, leading man to ultimate freedom from all limitations." – The Vedanta Kesari – December 2012 Special Issue on 'Indian Culture', p448
---
Student life at IRDM is a busy and vibrant one, both academically and in terms of extra-curricular activities.
IRDM has a number of co-curricular activities for the students throughout the year, some organized by the Faculty Centre and some by the students.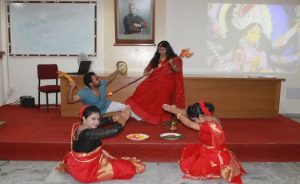 Co-Curricular Activities
Different types of tours to places/ Institutes/ Laboratories of interest are regularly arranged for the sake of students. The students also participate in a number of festivals and special occasions throughout the year within and outside the Ramakrishna Mission Ashrama, Narendrapur. Students also participate in different academic & non-academic events including educational exhibitions.
Important Festivals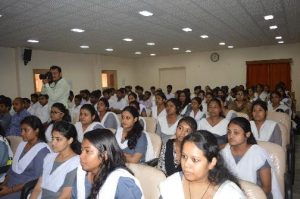 Some important festivals / ceremonies / events observed within the Ashrama are: Vidyarthi Brata (for the newly admitted students), Kalpataru Ustav, Swamji's Birthday Tithi, Shri Shri Ramakrishna's birthday tithi, Ashrama Foundation Day, Foundation Day of Ramakrishna Mission, Annual Celebration of Ashrama Units, General Celebration (Nara Narayan Seva), Blood Donation Camp, etc.
Alumni Meet
IRDM Faculty Centre celebrated its second REUNION (Phire-Dekho) on 14 April, 2018 at the Narendrapur Centre of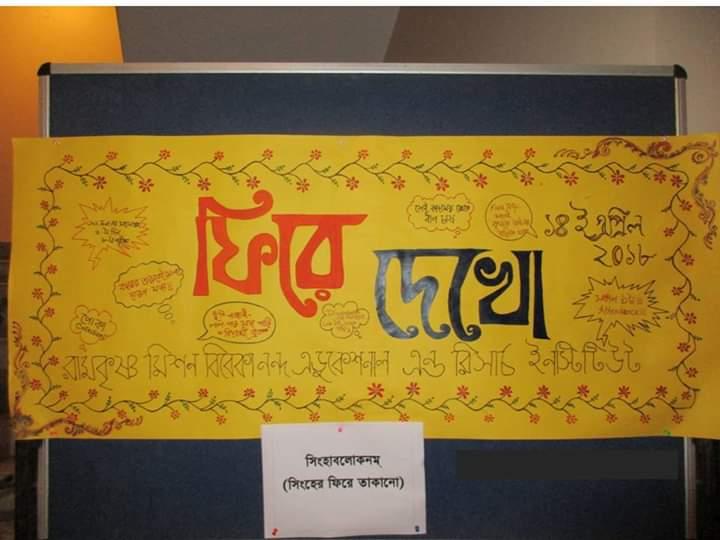 Ramakrishna Mission Vivekananda Educational and Research Institute (RKMVERI). Total 118 alumni were present in the event, covering all the courses viz. MSc in Agriculture and Rural Development, M.Sc in Agricultural Biotechnology and PG Diploma in Agro based Biotechnology. Eight guest faculties were felicitated by the Vice- Chancellor and the Administrative Head of the Faculty Centre for their outstanding contribution to this Faculty Centre since its inception. On this auspicious day Swami Atmapriyananda (Vice Chancellor, RKMVERI) released the News Letter of IRDM Faculty Centre. Click here to Read more
Medical Facilities
There is a Medical Clinic in the Ashrama where students can get medical advice and treatment at nominal charges.
Committees and cells
In addition, the following cells/committees are functional at IRDM in which the students are represented:
Cultural Committee
Sports, magazine and students welfare committee
Social service committee
Placement Cell
Anti-ragging & Gender sensitisation cell
Anti-discrimination cell
Dress code and behaviour (Code of conduct)
Every student should wear dress as per the prescribed uniform.
No student will be allowed to absent himself/herself from the faculty centre without valid reason. Application for leave should be made beforehand to the Dean of Faculty. In the case of leave application due to illness expending over more than three days, the Dean may ask for the production of a medical certificate.
Any student absenting himself/herself without permission for any one hour the day during class hours will be regarded as absent for the whole day.
Ramakrishna Mission being a nonpolitical body devoted to selfless service irrespective of any other consideration, the students should strictly refrain from any political activity in the campus.
The Dean of the Faculty may impose the following punishments, on students if they violate any rules, in the interest of the students and the institution like fines, cancellation of attendance, withholding of certificates, suspension and expulsion.