Research focus of Faculty members:
Dr. Tapash Dasgupta

Incorporation of biotic and abiotic stress tolerant genes in rice /sesame/mustard
QTL mapping in sesame /rice
Development of CMS/Restorer parents in rice through advanced breeding program

Dr. Rupak Goswami

Agriculture and Society
Specific Focus: Sustainability of Agricultural Systems, Social Network Analysis, Migration-Agriculture-Gender Nexus, Sustainable Rural Livelihoods 

Dr. Gautam Chatterjee

Microbial screening and Characterization
Centromere biology

Dr. Kajal Sengupta

Management of pulse crops.
Organic Farming

Dr. Sanchayeeta Misra

Social Network Analysis
Women Empowerment
Sustainable Rural Livelihoods 
Gender, Climate and Disaster Resilience

Dr. Ashutosh Sawarkar

Development of high yielding variety with abiotic stress

tolerance in rice.

Bio-prospecting of genes from diverse sources of rice germplasm

Dr. Kishor Kumar

Genomics assisted identification of genes for reproductive traits and disease resistance in rice.
Wide hybridization in rice.

Dr. Bhubaneswar Pradhan

Plant-Microbe interaction and RNAi
Molecular mechanism of plant virus induced leaf curling.
Functional genomics.
Research Conducted by Faculty Members and Students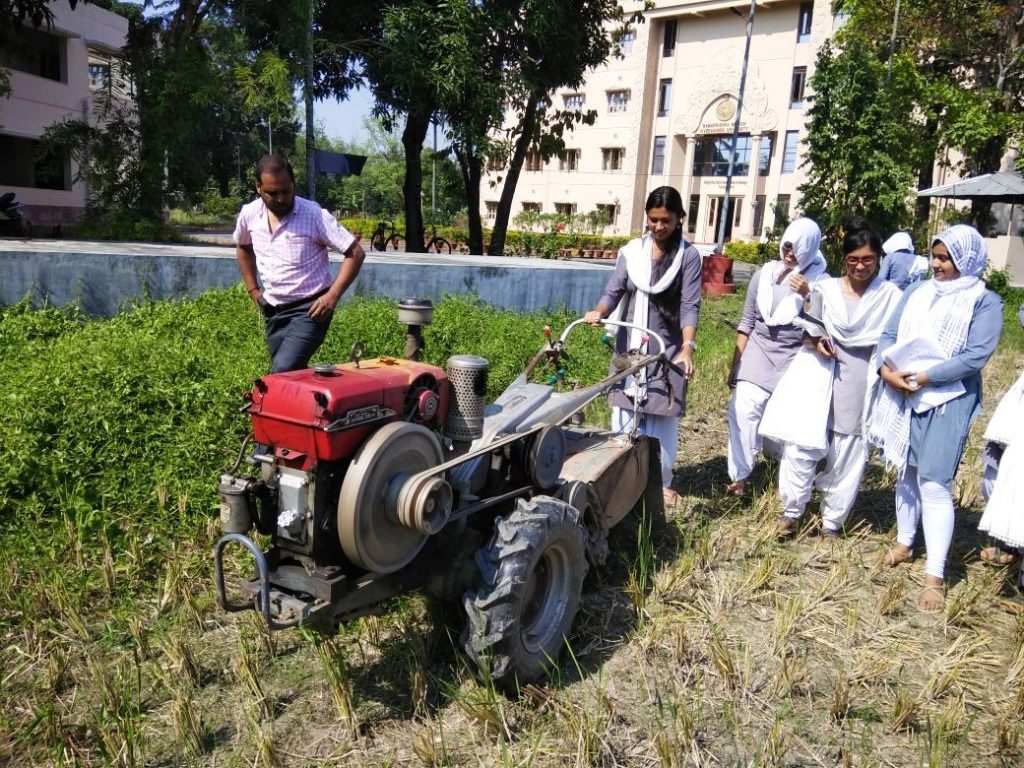 Research Paper Presentations
34 Faculty members and 25 students have presented their research in various national seminar/conferences. 
12 faculty members and 9 students presented their work in various international seminars and conferences. 
Sponsored Research and Development Projects
13 sponsored research and development projects are undergoing. The fund received is over the last five (5) years for these projects is Rs. 5.76 crores.