List of applicants selected for admission to PhD in Genetics and Plant Breeding (Academic session 2021-22) is given below.
NILLAHIT PAYRA – Appl. No. 109607
SHUVAM DATTA – Appl. No. 109605
SAMITA SAHA – Appl. No. 109608
Instructions for taking Admission:
Last date for taking admission (submitting all forms and documents, and paying admission fee) : Tuesday, 30 November 2021
Pay the admission fees online from Admission portal. Link for payment can be found in Menu/Page 'Application Status'.
Upon successful fees payment, the receipt can be downloaded from the portal. That is your fees receipt.
Download the Admission-cum-Registration form, duly fill it and sign it, take a soft-copy of this and email it to

 along with the soft-copies of all the applicable supporting documents/certificates mentioned in the Admission-cum-Registration form.

NOTE: Remember to mention your name, Application No. and the 'programme applied for' in the email.
Download the Physical Fitness Certificate form (to be submitted along with admission-form OR later when joining the programme in face-to-face mode)

Submission of all applicable documents/certificates along with admission fee payment should be completed before the last date of admission.
Note: Admission would be liable to be cancelled if any of the eligibility criteria or mandatory requirements are not met by the applicant. Decision of the University's authorities shall be final in this matter.
---
Applications are invited for PhD in Genetics and Plant Breeding (GPB) under the School of Agricultural and Rural Development for the academic year 2021-22
Click here to read about the research focus of Faculty Members at IRDM.
Candidates with good academic record and preferably having UGC / ICMR / ICAR (JRF / SRF) / ICSSR, or any other fellowship from Government source (like INSPIRE awardee, or enjoying fellowship from any sponsored project) may apply.
NET awardee need not appear for the written test, but will have to appear for the interview. However, an INSPIRE awardee will have to appear in both written test and interview.
Eligibility: Students with MSc (Ag.) in Genetics and Plant Breeding/ Plant Breeding with B.Sc.(Ag.) Hons. securing at least 60% marks are eligible to apply.
Last date to apply (and pay application fee) : 24 October, 2021
The eligible candidates will have to appear for written test on 30th of October, 2021 via ONLINE mode. The timing for online written test will be communicated through email.
List of candidates shortlisted for interview will be announced in our website by noon of 1st of November, 2021 to be scheduled
Tentative date of interview: 8th of November, 2021 to be scheduled. Selected candidates will be informed on the same day through email.
Programme Fees :
———————–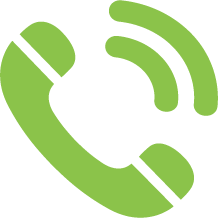 : 033-2477 2020, 033-2971 1624 ; ,
E-mail :