Applications are invited for Ph.D. in Agronomy under the School of Agricultural and Rural Development for the academic year 2021-22.
Click here to read about the research focus of Faculty Members at IRDM.
Candidates with good academic record and preferably having UGC / ICMR / ICAR (JRF / SRF) / ICSSR, or any other fellowship from Government source (like INSPIRE awardee, or enjoying fellowship from any sponsored project) may apply.
NET awardee need not appear for the written test, but will have to appear for the interview. However, an INSPIRE awardee will have to appear in both written test and interview.
Eligibility: Students with M. Sc. (Ag.) in Agronomy with B. Sc. (Hons.) Agriculture / B. Sc. (Ag.) Hons. securing at least 60% marks are eligible to apply.
Last date to apply (and pay application fee) : 29th October, 2021 25th November, 2021
The eligible candidates will have to appear for written test on via ONLINE mode. The date & timing for online written test will be announced soon.
List of candidates shortlisted for interview will be announced soon
Tentative date of interview will be announced soon
Apply Online and pay application fee online
Online Application Portal : click on the link to goto portal : https://isr.rkmvu.ac.in/admission
Applicants have to first register on the Online Application Portal (if not registered already), and then Login and fill up online application form.
While applying online, attach the scan copies of your passport size colour photo and mark-sheets, as asked in the form.
After successfully submitting the application form, pay the Application fee (online) from the same Portal. Application Fee : Rs. 500/-
Once Application form is successfully submitted and fee is paid, Admit Card can be downloaded from the same Portal.
Applicants need to bring the printed Admit Card on the day of the entrance examination / written test (if test is applicable). Alternatively, they may carry their Admit Card (PDF) in their smart phone.
Application Fee: Pay online through : Net-banking or eWallets or UPI or Debit/Credit card (Visa / Mastercard / Amex / etc.), etc.
Programme Fees :
Please see fees structure page.
———————–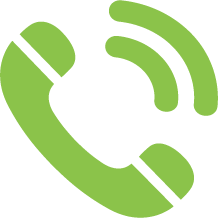 : 033-2477 2020, 033-2971 1624 ; ,
E-mail :